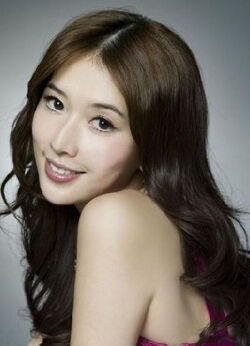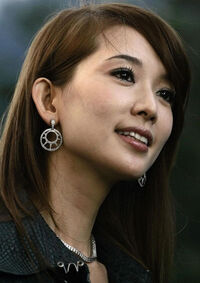 Zhen Tu (born 1973) is a minor character in The IT Files. Zhen is the wife of the Chinese ambassador to India. Tamaya Qillaq kidnapped Zhen at one point after mistaking her for a person no one important would miss on the streets of Hong Kong. Shortly after her kidnapping Zhen was rescued by joint action between the Hong Kong police, Interpol and the International Temporal Enforcement Agency.
Personal Information
Current Age: 36
Height: 5'9"
Weight: 119 lbs
Hair Color: Dark Brunette
Eye Color: Dark Brown
Bra Size: 32B
Hypnosis Rating: 1
Current Place of Residence: Hong Kong, CN
Sexual Preference: Men
Appearances
Trivia
Zhen is based on actress and model Lin Chi-Ling.
Ad blocker interference detected!
Wikia is a free-to-use site that makes money from advertising. We have a modified experience for viewers using ad blockers

Wikia is not accessible if you've made further modifications. Remove the custom ad blocker rule(s) and the page will load as expected.