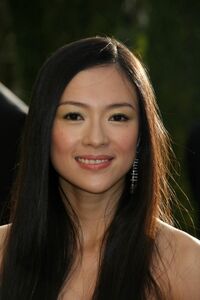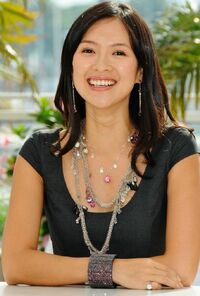 Zhen Shan (born 1978) is a statue in The IT Files. A human trafficker, she was a lieutenant to Tamaya Qillaq and known as Miss Tao, being skilled negotiator who also learned how to program Type-7 Chips. Zhen along with her employer were captured by a joint force consisting of Hong Kong police, Interpol and the International Temporal Enforcement Agency, ending up in Chinese custody. Zhen was later rescued by No Name but captured when Ouroboros tasked her with capturing IT agents, Jelena Hendraille catching her instead and sending her to jail once more. Zhen was released on bail but then captured by Kioni Abasi, ending up a member of her collection.
Personal Information
Current Age: 31
Height: 5'5"
Weight: 106 lbs
Hair Color: Black
Eye Color: Dark Brown
Bra Size: 32B
Hypnosis Rating: 2
Current Place of Residence: London, UK
Sexual Preference: Men
Relationships
Friends
Appearances
Trivia
Zhen is physically based on actress Zhang Ziyi.
Ad blocker interference detected!
Wikia is a free-to-use site that makes money from advertising. We have a modified experience for viewers using ad blockers

Wikia is not accessible if you've made further modifications. Remove the custom ad blocker rule(s) and the page will load as expected.