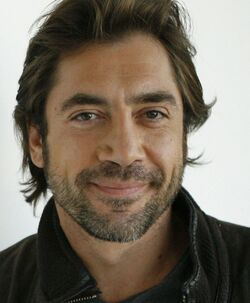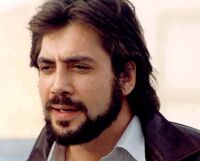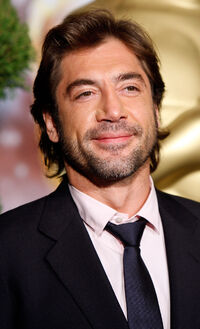 Vasco Arroyo (born 1969) is a minor character the IT Files. Vasco is a senior inspector with the Madrid Police Department, in charge of major crimes and works closely with Interpol Spain's section chief Sonia Castillo. The two sort of have a love-hate relationship but both respect each other professionally. Inspector Arroyo is based out of the East Sector of the city. Vasco provided police support in the take-down of Sombra de la Mano and was a bit sad to see Sonia go when she left Madrid for London.
Personal Information
Current Age: 40
Height: 5'11"
Weight: 185 lbs
Hair Color: Black
Eye Color: Brown
Hypnosis Rating: 4
Current Place of Residence: Madrid, ES
Sexual Preference: Women
Relationships
Family
Friends
Appearances
Trivia
Inspector Arroyo is based on Spanish actor Javier Bardem.
Ad blocker interference detected!
Wikia is a free-to-use site that makes money from advertising. We have a modified experience for viewers using ad blockers

Wikia is not accessible if you've made further modifications. Remove the custom ad blocker rule(s) and the page will load as expected.