Utopia Holdings is a company founded by Scott Dawson and Ryoshi Tenzo. Based out of Utopia Towers in Caxias Do Sul, the company is both a legitimate business with multiple branches and a front for Scott and Ryoshi's personal operations. As of 2009 Utopia Holdings has an annual revenue of roughly 1 billion USD.
Overview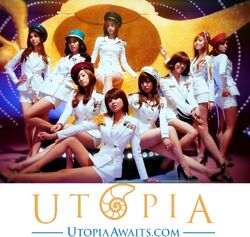 Utopia Holdings is divided into several subsidiaries. Utopia Property management covers real estate owned by the company which includes Utopia Towers located in Caxias Do Sul, Eden Twin Towers located Novo Hamburgo, Zion Tower located in Porto Alegre along with the New Haven strip mall. Utopia Travel covers any transportation available and Utopia Security covers security that can cover the first two subsidiaries. Utopia Travel owns several cars, yachts and a private aircraft, Utopia Cruises being their boat division. The company expanded massively in March of 2009, acquiring Talon Protection and several new managers.
Personnel
Board of Trustees
Support Staff
Executives
Utopia Real Estate and Utopia Development
Utopia Travel
Operatives
General Staff
Magic Items
Transport
Ad blocker interference detected!
Wikia is a free-to-use site that makes money from advertising. We have a modified experience for viewers using ad blockers

Wikia is not accessible if you've made further modifications. Remove the custom ad blocker rule(s) and the page will load as expected.