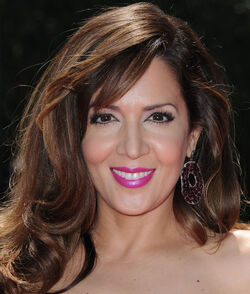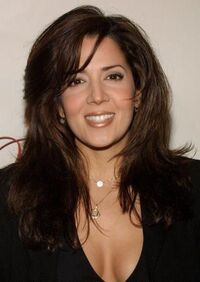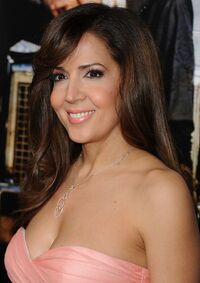 Teresa Guzman (born 1966) is a controlled character in Clockwork and Tales from the Tuckerverse. The First Lady of Mexico, Teresa and her family were at one point kidnapped by the Paradise Foundation. Susie Kim is able to control Teresa using the Royal Momju Necklace. In her past, Teresa was a local model in her hometown in Mexico.
Personal Information
Current Age: 43
Height: 5'6"
Weight: 142 lbs
Hair Color: Light Brunette
Eye Color: Hazel
Bra Size: 34C
Hypnosis Rating: Varies
Current Place of Residence: Mexico City, MX
Sexual Preference: Men
Relationships
Family
Staff
Friends
Appearances
Trivia
Teresa is based on actress Maria Canals-Barrera.