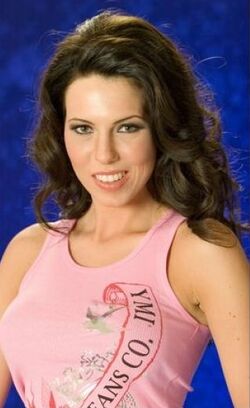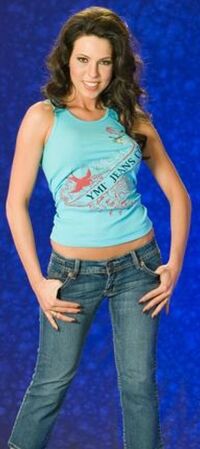 Tatiana Dachev (born 1985) is a minor character in Clockwork. Daughter of the Prime Minister of Bulgaria and technically royalty, both Tatiana and her sister Roza Dachev were targeted by the Paradise Foundation for kidnapping, the plot succeeding. Tatiana was later rescued after the fall of the Foundation along with her sister.
Personal Information
Current Age: 24
Height: 5'8"
Weight: 124 lbs
Hair Color: Brunette
Eye Color: Hazel
Bra Size: 34C
Hypnosis Rating: 2
Current Place of Residence: Sofia, BG
Sexual Preference: Men
Relationships
Family
Friends
Appearances
Trivia
Tatiana is physically based on Bulgarian model Gergana Kochanova.
Ad blocker interference detected!
Wikia is a free-to-use site that makes money from advertising. We have a modified experience for viewers using ad blockers

Wikia is not accessible if you've made further modifications. Remove the custom ad blocker rule(s) and the page will load as expected.