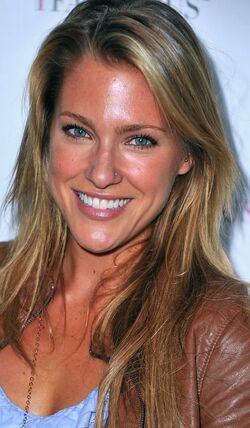 Talia Parish (born 1978) is a minor character in Tales from the Tuckerverse. A member of the Children of Hecate, Talia is also an officer with the Utah Highway Patrol. Often assigned to solo tours of duty, Talia has taken up residence in Stillsville.
Personal Information
Current Age: 31
Height: 5'9"
Weight: 122 lbs
Hair Color: Blonde
Eye Color: Celeste
Bra Size: 34C
Hypnosis Rating: 3
Current Place of Residence: Stillsville, US
Sexual Preference: Men
Personal Items
Relationships
Family
Appearances
Trivia
Talia is based on actress Candace Kroslak.