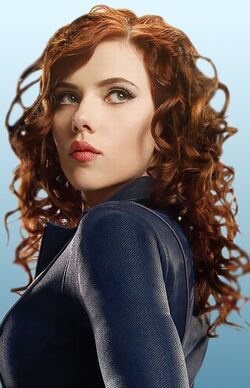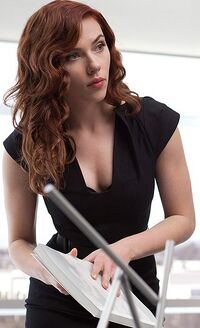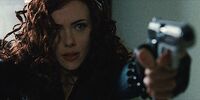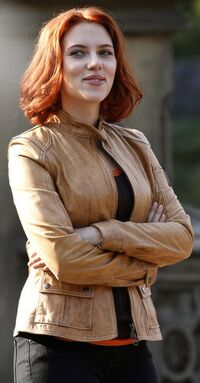 Selena Chandler (born 1984) is a minor character in The IT Files. A secretary with the Stilton Corporation, Selena is assigned to Patricia Mero and is also a member of the Gorgon Sisterhood, being trained to be Patricia's bodyguard and personal field agent.
Biography
Selena was born in New York in the United States and was a child of a military officer and his wife. Selena's father had managed to achieve the rank of Major before being dishonorably discharged from the military on false allegations of sexual misconduct. Selena's mother then ended up taking a job as a hospital orderly while her father spent most of his time trying to get reinstated before ultimately being killed in a bar fight years later. Selena meanwhile sought to better herself and received training from one of her father's old military friends. Upon graduating from high school with medals in gymnastics Selena was recruited by a private military contractor as a possible black-op specialist, then learning a great deal of hand-to-hand combat techniques as well as improving on the skills she'd learned from her father's friend. A major development Selena took to was the ability to form friendships online, the woman finding them more enjoyable than meeting people in person. Selena and her sister Frankie Keaton also became distant over time, especially when Frankie chose to use their mother's maiden name to distance herself from their father's past.
After being sufficiently trained Selena hired herself out to companies as a combination secretary and bodyguard. After working a few short jobs Selena was hired by the Stilton Corporation. Selena ended up assigned to Patricia Mero and the two formed a bond, Selena ending up a member of the Gorgon Sisterhood and happily going along with her plans to make Maris Stilton a mere puppet. While granted access to The Sanctum Selena still primarily hands minor administration work for Patricia, as well as being one to figure out that Dayna Richardson was potentially someone useful to the Sisterhood cause.
Personal Information
Current Age: 25
Height: 5'3"
Weight: 125 lbs
Hair Color: Redhead
Eye Color: Green
Bra Size: 36DD
Hypnosis Rating: 4
Current Place of Residence: New York, US
Sexual Preference: Men
Favorite Food: Tokyo style Shoyu Ramen
Special Notes: Had Eye Surgery
Relationships
Family
Employers
Co-Workers
Appearances
Trivia
Selena is based on actress Scarlett Johansson, specifically for her role as Black Widow in the Marvel film universe.
Ad blocker interference detected!
Wikia is a free-to-use site that makes money from advertising. We have a modified experience for viewers using ad blockers

Wikia is not accessible if you've made further modifications. Remove the custom ad blocker rule(s) and the page will load as expected.