Ryoshi Dawson (born Ryoshi Tenzo in 1978) is a main character in Clockwork and The IT Files. Originally with the Japanese Public Security Intelligence Agency (PSIA), Ryoshi was later recruited by her future husband Scott Dawson to work for the Paradise Foundation. Eventually, the two helped bring the entire Foundation down and retired to Brazil, marrying and creating Utopia Holdings. Ryoshi is also a member of the Chrono Alliance.
Biography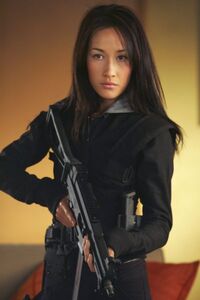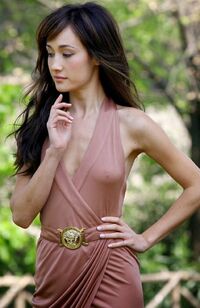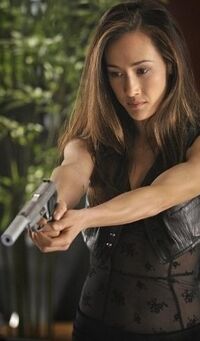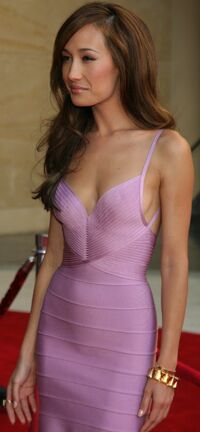 Personal Information
Current Age: 31
Height: 5'5.5"
Weight: 105 lbs
Hair Color: Dark Brunette
Eye Color: Hazel
Bra Size: 34B
Hypnosis Rating: 5
Current Place of Residence: Caxias Do Sul, BR
Sexual Preference: Men, Women
Favorite Drink: Shōchū Sake
Phobias: Water, Boats
Inventions
Residence
See: Utopia Towers
Special Skills
Combat-style Mixed Martial Arts, specializing in Judo, Aikido, Kendo and Okinawan kobudō (Specializing in Tambo and Tonfa).
Marksmanship, specifically pistols, sub-machine guns and rifles.
Administrative Knowledge, specifically field and tactical command.
Computer Expertise, including security, networking and software.
Undercover Expertise, specializing in assuming false identities.
Trilingual, knowing Japanese, English and Portuguese.
Relationships
Family
Fellow Trustees
Staff
Friends
Appearances
Canon
Trivia
Ryoshi's appearance is based on that of actress Maggie Q.
She enjoys being frozen and frequently falls for Scott's Type-7 tricks on purpose.
One of the best shots out of all the characters in the entire Tuckerverse, including others skilled at shooting.
Aliases include Ryoshi Fisher and Vivian Lu.