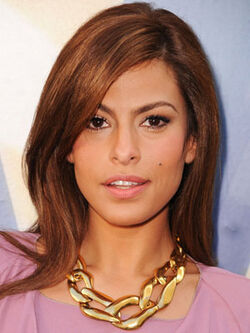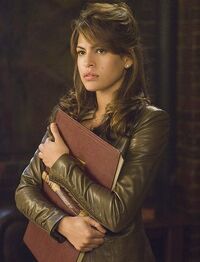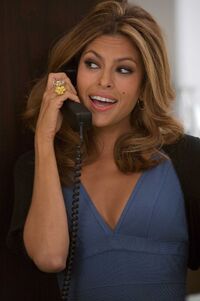 Rosalina Vasquez (born 1974) is a controlled character in The IT Files. Originally a Cuban correspondent for the Global News Agency, Rosalina was based out of Madrid and considered a minor reporter within the agency. Rosalina had a rivalry with Martina Aguilar which led to her going too far in an investigation that ultimately led to her being taken by Scott Dawson. The Dawsons turned Rosalina into the CEO of Utopia Holdings, making her the face of the company.
Personal Information
Current Age: 35
Height: 5'6"
Weight: 130 lbs
Hair Color: Auburn Brunette
Eye Color: Brown
Bra Size: 34C
Hypnosis Rating: 2
Current Place of Residence: Caxias Do Sul, BR
Sexual Preference: Men
Relationships
Masters
Fellow Executives
Appearances
Trivia
Rosalina is physically based on actress Eva Mendes.
Ad blocker interference detected!
Wikia is a free-to-use site that makes money from advertising. We have a modified experience for viewers using ad blockers

Wikia is not accessible if you've made further modifications. Remove the custom ad blocker rule(s) and the page will load as expected.