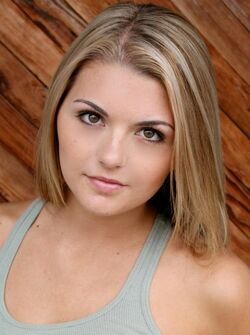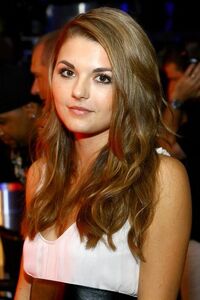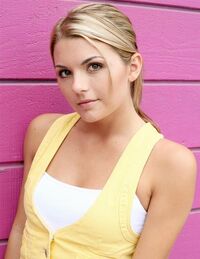 Rae Sullivan (born 1988) is a minor character in Tales from the Tuckerverse. Rae is a member of the Lady Raptors soccer team of Decker State College, playing Right Midfield for the B-squad while also majoring in political science.
Biography
Rae was born in Auckland, New Zealand, to a New Zealander father and an Australian mother. Rae's parents both hold senior positions at the Auckland Museum so Rae spent a great deal of her life learning in her spare time. As she got older Rae also become a reader, enjoying researching famous quotations. When she got older while Rae wasn't considered the most attractive girl in school she did have more than a few boys try to date her, so she liked to test them by either challenging them to stop her from kicking a ball into a goal or figure out who said a quote she'd then give them. Finishing with a respectable GPA Rae decided to study political science in the United States, having earned some extra money working at the museum part-time. Rae was accepted into Decker State College in Malibu.
Her first year Rae stuck to her studies, though she did make a few friends. During her Sophomore year Rae decided to try out for the Lady Raptors and originally qualified for the A-Squad, but after an incident with Diane King that she never explained she was placed on the C-Squad instead. After Glenda Peyton took over Rae was able to move up to the B-Squad, the A-Squad already solid, but Rae remained the team's first choice to move up for her Senior year. While not the best player Rae did manage to become friends with most of the team.
Personal Information
Current Age: 21
Height: 5'4"
Weight: 120 lbs
Hair Color: Dyed Blonde, naturally Honey Blonde
Eye Color: Dark Brown
Bra Size: 34B
Hypnosis Rating: 1
Current Place of Residence: Malibu, US
Sexual Preference: Men
Relationships
Fellow Players
Friends
Appearances
Trivia
Rae is based on actress Jessica Lee Rose.