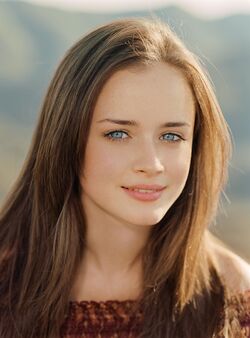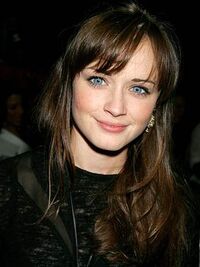 Nicolette Barbeau (born 1980) is a statue in Tales from the Tuckerverse. Nicolette lived in Stillsville and worked as a receptionist at the youth center. Having made friends with Ayane Nakamura after the Lady Raptors helped save the town from the Stillsville Camera, one year later they reunited. Nicolette ended up frozen once more by Isaac Carter and Annabelle Carter, and after the twins froze the town using Hecate's Rituals Nicolette was made a statue in the youth center.
Personal Information
Current Age: 28 (Aging Suspended)
Height: 5'5"
Weight: 115 lbs
Hair Color: Brunette
Eye Color: Blue
Bra Size: 34A
Hypnosis Rating: 3
Current Place of Residence: Stillsville, US
Sexual Preference: Men
Relationships
Co-Workers
Friends
Appearances
Trivia
Nicolette Barbeau is based on actress Alexis Bledel.