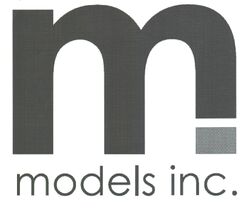 Models Inc is a fashion company based out of Los Angeles. Founded by Zoe Hollander in 1996, the company focuses more on the models than clothing, helping them further their careers while using clothes from various collections. The company is currently under the control of Kathryn Summers and its chief rival in North America is Cordelia Modeling Agency. MI's annual revenue as of 2009 is 4 billion USD.
People
Management and Facilities
Photography
Models
International
Local
Former
Ad blocker interference detected!
Wikia is a free-to-use site that makes money from advertising. We have a modified experience for viewers using ad blockers

Wikia is not accessible if you've made further modifications. Remove the custom ad blocker rule(s) and the page will load as expected.