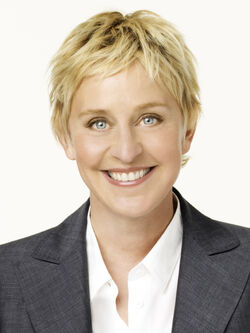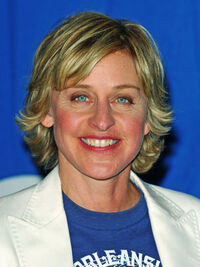 Mimi Williams (born 1968) is a minor character in the Spydoll Inc (series). Mimi is a friend of Trina Goldworth. Trina had referred Mimi to Chloe and Jamie. Mimi was concerned that her husband Ned Williams was having an affair and wanted Chloe and Jamie to look into the matter giving the couple their First Case. Currently Mimi is in the process of divorcing Ned based on Chloe's findings.
Personal Information
Current Age: 41
Height: 5'7.5"
Weight: 132 lbs
Hair Color: Blonde
Eye Color: Blue
Bra Size: 34B
Hypnosis Rating: 1
Current Place of Residence: Houston, US
Sexual Preference: Men
Relationships
Family
Appearances
Trivia
Mimi is based on actress/host Ellen DeGeneres. In a twist while several straight actresses were made gay or bisexual Ellen, who is openly gay, is made straight.
Ad blocker interference detected!
Wikia is a free-to-use site that makes money from advertising. We have a modified experience for viewers using ad blockers

Wikia is not accessible if you've made further modifications. Remove the custom ad blocker rule(s) and the page will load as expected.