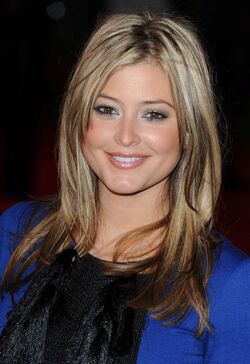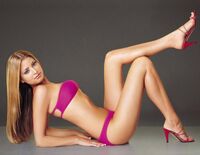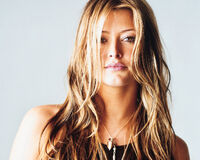 Michelle Foster (born 1983) is a minor character in Clockwork and Tales from the Tuckerverse. A super-model from Australia, Michelle was kidnapped by the Paradise Foundation as a test subject for the Type-7 Chip, the goal being to make her into a love slave. Michelle was later rescued by Interpol. Over a year later Michelle was slowly preparing to break into the American markets, befriending a few key figures in Los Angeles and doing some work with Models Inc. Michelle was kidnapped for a brief time by Maggie Yen, though she was not aware of this. After years of working independently Michelle finally signed with Models Inc full-time.
Personal Information
Current Age: 26
Height: 5'8"
Weight: 120 lbs
Hair Color: Dyed Blonde, naturally Brunette
Eye Color: Brown
Bra Size: 34B
Hypnosis Rating: 1
Current Place of Residence: Sydney, AU
Sexual Preference: Men
Relationships
Friends
Appearances
Trivia
Michelle is based on actress/singer/model Holly Valance.
Ad blocker interference detected!
Wikia is a free-to-use site that makes money from advertising. We have a modified experience for viewers using ad blockers

Wikia is not accessible if you've made further modifications. Remove the custom ad blocker rule(s) and the page will load as expected.