Megan Wolff
Comments

0
1,363pages on
this wiki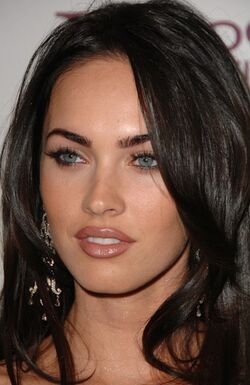 Megan Wolff (born 1986) is a minor character in the Tuckerverse. Originally primarily model, Megan went on to become a Hollywood A-list actress after starring in the RoboForce trilogy as well as being on the hit show Savior.
Biography
Edit
Possessing French, Irish and Native-American ancestry, Megan was born in New York in the United States. Raised Roman Catholic, Megan became a children's fashion model at age 12 and got her first acting role two years later when a casting director working for Jack Cowell noticed her and got her a guest spot on Night Angel. While managing to continue her education in New York Megan ended up getting a couple of other roles during high school, appearing in her first movie the summer of her graduation. None the less Megan remained primarily on the modelling scene, working with a few prolific designers and making millions by the time she was twenty.
Solid acting jobs eluded her so when Megan was offered a role in the pilot of Savior she took it. The show was picked up as a mid-season replacement and while waiting for filming on the first season to start Megan was recruited by Nigel May to star in RoboForce. The film's popularity exceeded expectations and Megan was made an A-list celebrity overnight, though she remained committed to Savior. The producers ended up giving her a special credit in the opening credits to reflect Megan's newfound celebrity.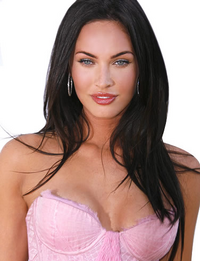 Megan's celebrity has constantly put her in danger. The Paradise Foundation kidnapped her in 2008 to try and sell to a private client as a love-slave, giving her a Type-7 Chip. Interpol later rescued Megan but later that year she ran afoul Maggie Yen, who at the time had the Wand of Kronos. In 2009, the year the final film in the RoboForce trilogy is set to be released, Megan was unknowningly featuring in a stop-motion film created by Tucker Holmes for his girlfriend Kat Vaughn. As Kayla LeFer's character on Savior became more prominent Megan befriended the actress, also becoming acquainted with Haley Leone.
Relationships
Edit
Fellow Cast Members
Edit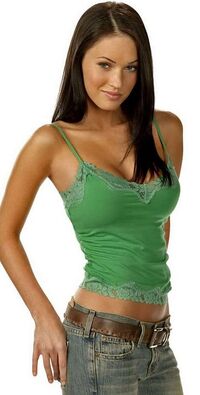 Appearances
Edit
Megan is a spoof of actress/model Megan Fox.