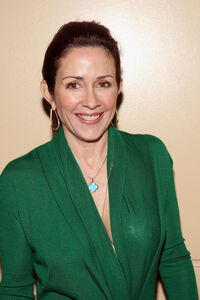 Megan Fairchild (born 1959) is a minor character in Tucker's Wand. Megan and her husband live in Vancouver and sublet their house and others they own to strangers as a means of income. A kind woman, Megan once rented to Hitomi Maki and lent her money after she moved out.
Personal Information
Relationships
Family
Appearances
Trivia
Ad blocker interference detected!
Wikia is a free-to-use site that makes money from advertising. We have a modified experience for viewers using ad blockers

Wikia is not accessible if you've made further modifications. Remove the custom ad blocker rule(s) and the page will load as expected.