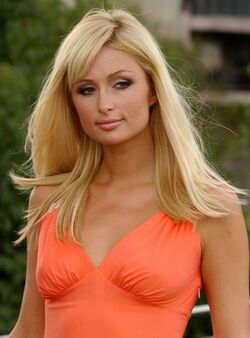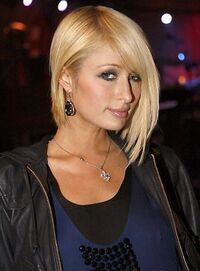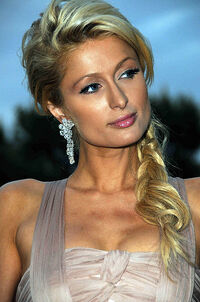 Maris Stilton (born 1981) is a minor character in the Tuckerverse and a statue in the The IT Files. The only daughter of billionaire Richard Stilton, Maris lived the life of a spoiled socialite while living primarily in New York. After the death of her father Maris became a slave under the control of Patricia Mero and the Gorgon Sisterhood.
Biography
Maris was born in Paris, France to Richard Stilton and Rina Corde. Maris's mother was Maris's primarily caregiver, though she in turn sent Maris to a top boarding school in New York to earn her education, also earning her an American accent. Maris became an average student but wasn't really a party girl until around the time when she was sixteen and her father was outed as having an affair with American actress Mary Thatcher. Maris barely graduated from school and soon became a media sensation for being a notorious party girl. Publicized events included Maris being caught using drugs, a sex tape with a boyfriend and being photographed without any underwear on under a skirt.
By 2007 Maris had given up various attempts at a career, including singing, and effectively marketed herself as a popular girl to have at parties. Maris made friends with high-profile celebrities like Lindsay Yari, Christine Huart and Arlette Bouchard. in late 2008 it became clear Maris's father had grown tired of her image, creating Club Mannequin as a specific means to contain her. Richard began to constantly reel Maris in, using Type-7 if necessary as well as Xavier Alberic. After Richard was killed during the downfall of Ouroboros Maris became enslaved by Patricia Mero, using a Type-7 Chip to puppet her as she had controlling interest of the Stilton Corporation and could appoint Patricia acting CEO in her stead. Maris now alternates between being a slave and statue for the Gorgon Sisterhood, on display in The Sanctum when not active.
Personal Information
Current Age: 28
Height: 5'8"
Weight: 115 lbs
Hair Color: Blonde
Eye Color: Dark Brown
Bra Size: 34B
Hypnosis Rating: 1
Current Place of Residence: New York, US
Sexual Preference: Men
Relationships
Family
Fellow Slaves
Friends
Appearances
Trivia
Maris is a spoof of Paris Hilton.
Ad blocker interference detected!
Wikia is a free-to-use site that makes money from advertising. We have a modified experience for viewers using ad blockers

Wikia is not accessible if you've made further modifications. Remove the custom ad blocker rule(s) and the page will load as expected.