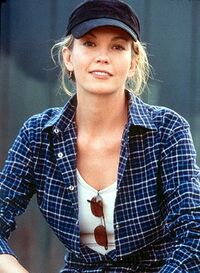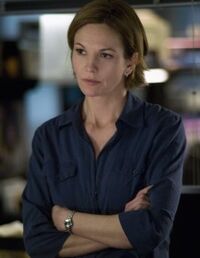 Mallory Keaton (born 1965) is a minor character in The IT Files. A Colonel in the United States Marine Corps, Mallory is also a representative for the Northern Atlantic Treaty Organization. Within NATO Mallory also acts as its representative on the International Temporal Enforcement Agency Oversight Committee, being pressured by her superiors into the supporting the idea of getting her organization more involved with the agency. In her youth Mallory had been forced to leave high school early to give birth to her daughter Billie Keaton, and eventually she joined the military so her daughter would be better taken care of.
Personal Information
Current Age: 44
Height: 5'7"
Weight: 125 lbs
Hair Color: Brunette
Eye Color: Brown
Bra Size: 36B
Hypnosis Rating: 4
Current Place of Residence: Brussels, BE
Sexual Preference: Men
Relationships
Family
Committee Members
Friends
Appearances
Trivia
Mallory is based on actress Diane Lane.
Ad blocker interference detected!
Wikia is a free-to-use site that makes money from advertising. We have a modified experience for viewers using ad blockers

Wikia is not accessible if you've made further modifications. Remove the custom ad blocker rule(s) and the page will load as expected.