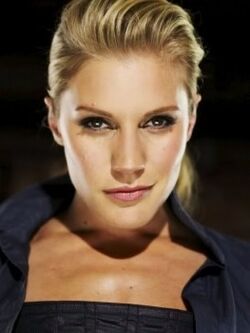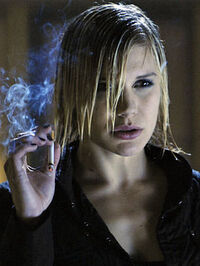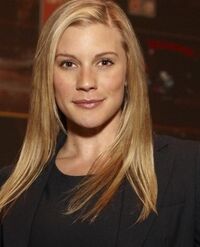 Mallory Blancard (born 1980) is a statue in Tales from the Tuckerverse. A former security guard at the Fetishist Wax Museum, Mallory typically worked afternoons and occasionally evening shifts as well. A bit of a loner, Mallory wasn't close with her co-workers, though she was fairly good at her job. Managing to get the drop on Myra Stites when the Gorgon Sisterhood infiltrated the museum, Mallory was none the less outgunned and frozen with Type-7. Mallory is now a statue in The Sanctum.
Personal Information
Current Age: 29
Height: 5'6"
Weight: 140 lbs
Hair Color: Blonde
Eye Color: Amber
Bra Size: 34B
Hypnosis Rating: 1
Current Place of Residence: New York, US
Sexual Preference: Men
Special Notes: Smokes Cigarettes
Relationships
Owners
Former Co-Workers
Appearances
Trivia
Mallory is based on actress Katee Sackhoff.
Ad blocker interference detected!
Wikia is a free-to-use site that makes money from advertising. We have a modified experience for viewers using ad blockers

Wikia is not accessible if you've made further modifications. Remove the custom ad blocker rule(s) and the page will load as expected.