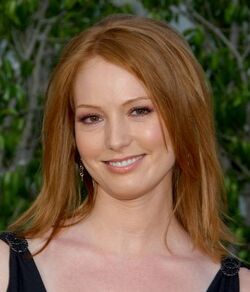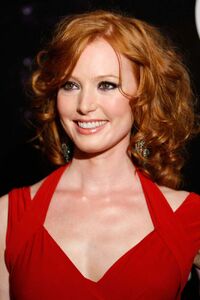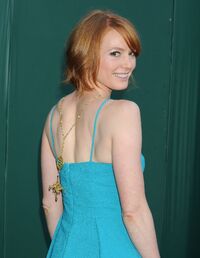 Kylie McBride (born 1975) is a minor character in Tales from the Tuckerverse. The daughter of Foster & McBride founder Hadrian McBride, Kylie is currently the junior partner of the firm, having replaced her father in early 2006. While not currently wearing one, Kylie did one temporarily wear a ring connected to the Royal Momju Necklace after a visit to the Balfour Boutique, making it easy if Susie Kim ever needs to put one on her again. Openly bisexual, Erika Stone was one of the first women Kylie ever experimented with.
Personal Information
Current Age: 34
Height: 5'8.5"
Weight: 128 lbs
Hair Color: Redhead
Eye Color: Hazel
Bra Size: 35B
Hypnosis Rating: 3
Current Place of Residence: Los Angeles, US
Sexual Preference: Men, Women
Nickname: Red
Relationships
Family
Romances
Staff
Friends
Appearances
Canon
Trivia
Kylie is based on actress Alicia Witt.
Ad blocker interference detected!
Wikia is a free-to-use site that makes money from advertising. We have a modified experience for viewers using ad blockers

Wikia is not accessible if you've made further modifications. Remove the custom ad blocker rule(s) and the page will load as expected.