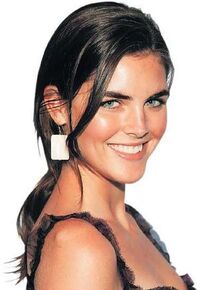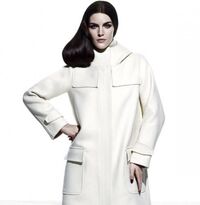 Kitty Drake (born 1987) is a minor character in Clockwork, though a bit more of her is seen in The IT Files. Kitty was kidnapped by Alexis Sutherland and her Paradise Foundation team by mistake, her being confused with Tal Reubenstein. Kitty was to be sold as a slave thanks to a Type-7 Chip, but Interpol rescued her. Over a year later Kitty was kidnapped by Ryoshi Tenzo to be a test subject for a new version of the chip, but later released after the test was complete.
Personal Information
Current Age: 22
Height: 5'11"
Weight: 126 lbs
Hair Color: Dark Brunette
Eye Color: Blue
Bra Size: 34B
Hypnosis Rating: 1
Current Place of Residence: New York, US
Sexual Preference: Men
Relationships
Co-Workers
Appearances
Trivia
Kitty is based on model Hilary Rhoda.
Ad blocker interference detected!
Wikia is a free-to-use site that makes money from advertising. We have a modified experience for viewers using ad blockers

Wikia is not accessible if you've made further modifications. Remove the custom ad blocker rule(s) and the page will load as expected.