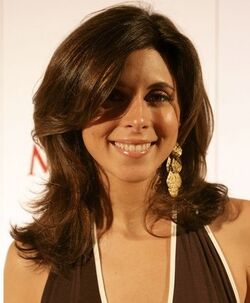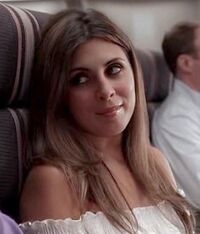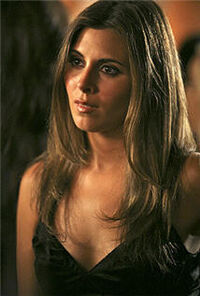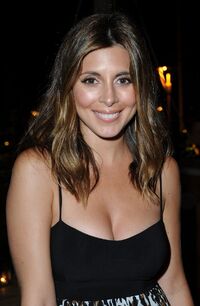 Jillian Skye (born 1983) is a minor character in The IT Files. The adoptive daughter of Vivian Skye, she works as an architect in New York.
Biography
Jillian was the daughter of a single mother who died during child-birth, never knowing her parents are her father had been killed in a car crash shortly after her conception. When she was nearly a year old Jillian was adopted by Vivian Skye, the personal assistant of Eric Stone of Stone Enterprises. In spite of Vivian having a busy work schedule she still managed to be fairly present of Jillian's life, never missing a birthday or a major holiday, though a couple of times Jill did end up traveling with her mother. It wasn't until she was in her teens that Jillian ended up befriending any of her mother's co-workers and the like, making good acquaintances with both Erika Stone and Monica Stein. In her teen years Jillian learned her biological mother had been Jewish and converted, loving Vivian but wanting to do something to be close to her birth mother.
After graduating from high school Jillian studied architecture at Cornell in New York state after spending time at UCLA. When she was at UCLA Jillian did try to help Erika Stone adapt to the school but never really became a proper friend, as it was the same year that she transferred. While at one point considering returning to Los Angeles Jillian instead ended up moving to New York. Getting a job with Grid Magic Architecture (GMA), Jillian managed to show some promise despite being young. While a few projects have had Jillian's name on it she's yet to spearhead one of her own. The Gorgon Sisterhood had Jillian design The Sanctum, though they lied to her about the true purpose of the location, passing it off as an executive recreation space for the Stilton Corporation.
Personal Information
Current Age: 26
Height: 5'3"
Weight: 120 lbs
Hair Color: Brunette
Eye Color: Brown
Bra Size: 34C
Hypnosis Rating: 2
Current Place of Residence: New York, US
Sexual Preference: Men
Relationships
Family
Friends
Appearances
Trivia
Jillian is physically based on actress Jamie-Lynn Sigler.