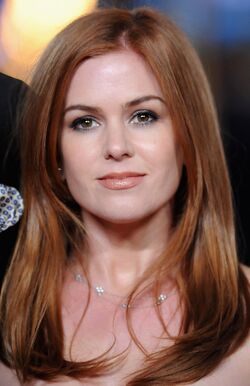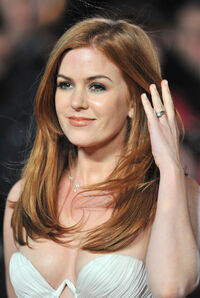 Jennifer Yates (born 1985) is a controlled character in Tucker's Wand and a minor one in The IT Files. Jennifer was a personal assistant with the Paradise Foundation and is now a part of Tucker Holmes's collection, equipped with a Royal Momju Necklace ring to work as an assistant to Haley Leone.
Biography
Jennifer was born in Detroit, Michigan. Jenn was a social butterfly in school, popular due to her ability to get her fellow students what they needed, such as liquor and other drugs. Her gift at pleasing people led Jennifer to managing to get an internship at the Paradise Foundation that turned into her becoming personal assistant to Julio Sanchez. Thanks to working for Julio Jennifer was able learn a great deal of Type-7 and even secure a supply for herself just as the company was shut down.
Following the fall of Paradise Jennifer moved to Chicago, getting to dealing Type-7. Two special clients of Jenn were Henry Robertson and Anne Grinberg, who befriended her while helping her work out of an art gallery after she'd earlier met Henry in Victoria. Eventually Interpol tracked Jennifer down, forcing her to flee, but that led her straight into the hands of Scott Dawson. Scott captured Jennifer and later sent her to Tucker Holmes as a Christmas present. Tucker in turn later used a Type-7 Chip to make Jennifer act as a personal assistant to Haley Leone. After meeting Susie Kim the chip was traded in for a ring connected to the Royal Momju Necklace, which allowed Jennifer to seem far more like a real person, even allowing Haley to take her out of the house more often. Over time Jenniefr has become the primary cook in Tucker's House, being able to prepare a wide range of dishes, many of which Mai Traviss has referred to as 'fancy.'
Personal Information
Relationships
Masters
Fellow Captives
Appearances
Trivia
Ad blocker interference detected!
Wikia is a free-to-use site that makes money from advertising. We have a modified experience for viewers using ad blockers

Wikia is not accessible if you've made further modifications. Remove the custom ad blocker rule(s) and the page will load as expected.