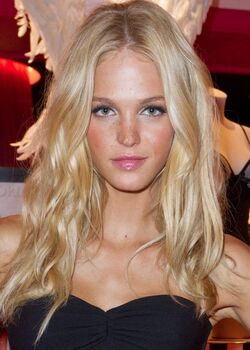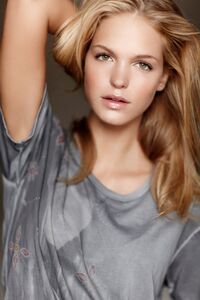 Harper Whyte (born 1989) is a minor character in Tales from the Tuckerverse. Harper plays the position of mid-fielder on the Lady Sharks soccer team at Malibu State College and is originally from New Zealand. Harper is consider one of the more average soccer players on the team and merely plays for the fun of it. While a blonde Harper dyes her tresses unusual colors every week or two, the blonde hair itself is dyed.
Personal Information
Current Age: 20
Height: 5'11"
Weight: 121 lbs
Hair Color: Dyed Blonde, naturally Light Brunette
Eye Color: Green
Bra Size: 34B
Hypnosis Rating: 2
Current Place of Residence: Malibu, US
Sexual Preference: Men
Relationships
Family
Fellow Players
Coaches
Appearances
Trivia
Harper is based on model Erin Heatherton.
Ad blocker interference detected!
Wikia is a free-to-use site that makes money from advertising. We have a modified experience for viewers using ad blockers

Wikia is not accessible if you've made further modifications. Remove the custom ad blocker rule(s) and the page will load as expected.