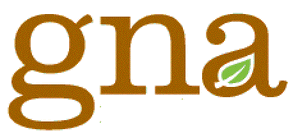 The Global News Agency or GNA is an international news organization which covers major events all over the world. GNA's annual revenue as of 2009 is roughly 6 billion USD.
Overview
GNA was founded in 1981, hot on the heels of the Cable News Network (CNN). While CNN focused on the United States, GNA was initially created by the buy-out of several news stations in Europe and North America. In 1983 a proper GNA channel was launched in North America, one in Europe following not long after. Senior reporters with GNA would begin travelling all over their home country in spite of being based out of one major news desk location, the role of Senior Reporter ending up in 1995 meaning they were the top reporter for the Global News Agency in an entire continent. The Agency's set-up allowing local affiliate journalists, even cultural corespondents, to shine on a national level if something they were covering was deemed important enough by those in charge.
As of 2002 local affliate reporters act as correspondents and remain based out of their home cities while major network reporters are given junior positions and tend to stick to a single country. Senior Reporters cover anywhere in their home continent as needed, there typically only being one or two per region while the number of Junior Reporters can vary greatly. The network's flagship program is GNA International, which covers top global news.
On-Air Personalities
Anchors
Major Reporters
International Correspondents
Sports
Other Local Affiliates
Behind the Scenes
Assistants
Producers
Production
Former Staff
Former Anchors
Former Correspondents