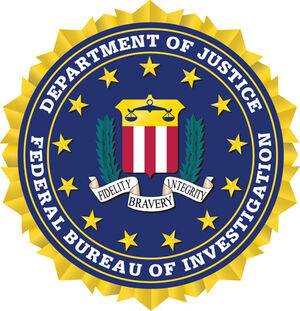 The Federal Bureau of Investigation or FBI is the federal criminal investigation agency for the United States as well as an internal intelligence agency. Headquartered primarily in the J Edgar Hoover building in Washington D.C., the FBI also had field offices all over the US in virtually every major city as well as attachments at several US embassies. The FBI was founded in 1908, gaining its current name in 1935.
Current Members
Former Members
Ad blocker interference detected!
Wikia is a free-to-use site that makes money from advertising. We have a modified experience for viewers using ad blockers

Wikia is not accessible if you've made further modifications. Remove the custom ad blocker rule(s) and the page will load as expected.