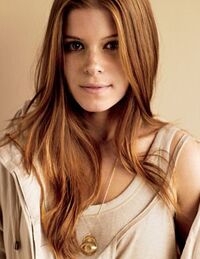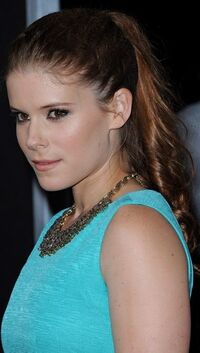 Eve Hallowell (born 1983) is a minor character in Clockwork and The IT Files. A super-model, Eve was kidnapped by Alexis Sutherland and her Paradise Foundation team, becoming enslaved thanks to a Type-7 Chip. Eve was sold to Richard Stilton, but later when Interpol tried to rescue her it appeared that she was staying of her own free will. Richard and Eve married, but unbeknownst to anyone Eve was still chipped. Following Richard's death Eva was rescued again, this time by the International Temporal Enforcement Agency, and went to work for the Cordelia Modeling Agency in the hopes of getting her career back on track.
Personal Information
Current Age: 26
Height: 5'2"
Weight: 115 lbs
Hair Color: Auburn Redhead
Eye Color: Brown
Bra Size: 34C
Hypnosis Rating: 1
Current Place of Residence: New York, US
Sexual Preference: Men
Relationships
Family
Co-Workers
Friends
Appearances
Trivia
Eve is based on actress Kate Mara.