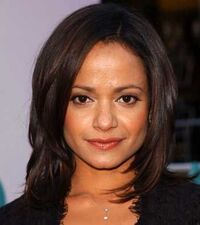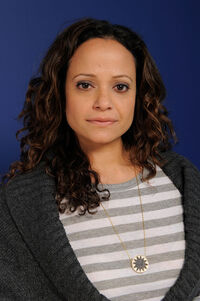 Carla Perez (born 1967) is a minor character in Tales from the Tuckerverse. Assistant Chief of Security at the Fetishist Wax Museum, Carla is known for being hard on even the most minor of crimes, having worked the job for nearly ten years. Carla is an alumni of Decker State College, being a member of the sorority Delta Nu Omega.
Personal Information
Current Age: 42
Height: 5'4"
Weight: 110 lbs
Hair Color: Black
Eye Color: Dark Brown
Bra Size: 34C
Hypnosis Rating: 1
Current Place of Residence: Malibu, US
Sexual Preference: Men
Relationships
Co-Workers
Friends
Appearances
Trivia
Carla's physical appearance is based on actress Judy Reyes.
Ad blocker interference detected!
Wikia is a free-to-use site that makes money from advertising. We have a modified experience for viewers using ad blockers

Wikia is not accessible if you've made further modifications. Remove the custom ad blocker rule(s) and the page will load as expected.