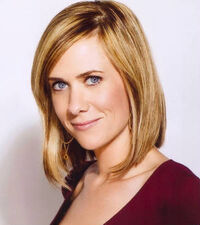 Belinda Foster (born 1973) is a minor character in Tucker's Wand while being a statue in Maggie's Clock (series). Belinda along with Madison Yen is a senior partner at Foster and McBride. She had taken Madison under her wing when the younger woman had first joined the firm. Belinda has had quite a few cosmetic alterations done to her body in the hopes of looking younger. After Madison began acting different during her pregnancy Belinda started to shun her along with Connie Soyer, resulting in Maggie Yen freezing her with the Tempus Clock and taking over her house. Belinda's house became Maggie's own little freeze palace but it was eventually liberated, though Belinda remained a part of the collection.
Personal Information
Current Age: 36 (Aging Suspended)
Height: 5'5"
Weight: 123 lbs
Hair Color: Honey Blonde with Blonde Highlights
Eye Color: Blue
Bra Size: 34B
Hypnosis Rating: 1
Current Place of Residence: Los Angeles, US
Sexual Preference: Men
Relationships
Friends
Clients
Appearances
Trivia
Belinda is based on actress Kristen Wiig.
Ad blocker interference detected!
Wikia is a free-to-use site that makes money from advertising. We have a modified experience for viewers using ad blockers

Wikia is not accessible if you've made further modifications. Remove the custom ad blocker rule(s) and the page will load as expected.