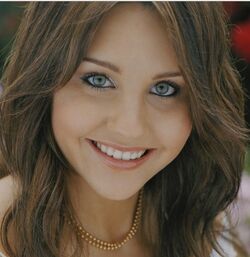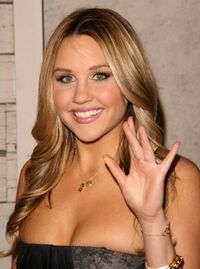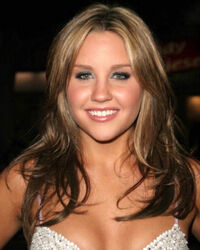 Amanda Burns (born 1986) is a minor character in Tucker's Wand and a statue in Maggie's Clock (series). A Los Angeles model working with Models Inc, she's a lower tier model with the company but successful locally. In early 2009 Amanda went to her first international show in Spain. Amanda's appeal is described as being essentially the idealized version of the girl next-door. Amanda was kidnapped by Maggie Yen to become a part of her growing collection, and Cindy Vu decided to keep her after discovering Amanda's life was going to hell due to excess partying and being evicted from her apartment.
Personal Information
Current Age: 23 (Aging Suspended)
Height: 5'7"
Weight: 130 lbs
Hair Color: Brunette
Eye Color: Green
Bra Size: 34B
Hypnosis Rating: 1
Current Place of Residence: Los Angeles, US
Sexual Preference: Men
Relationships
Former Co-Workers
Appearances
Trivia
Amanda's appearance is inspired by Amanda Bynes.
Ad blocker interference detected!
Wikia is a free-to-use site that makes money from advertising. We have a modified experience for viewers using ad blockers

Wikia is not accessible if you've made further modifications. Remove the custom ad blocker rule(s) and the page will load as expected.