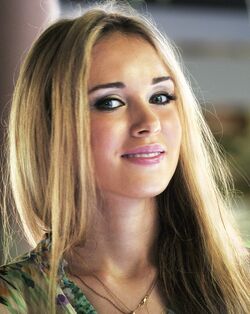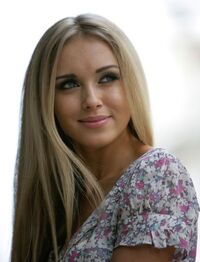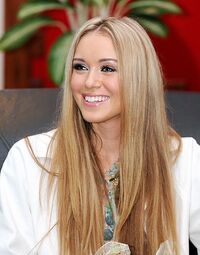 Adrianna Dashkov (born 1981) is a minor character in Clockwork and a controlled character in The IT Files. Originally Adrianna worked for the Paradise Foundation as their receptionist for Sierra Escorts, but after being captured by Interpol she was rescued only to be turned into a slave thanks to a Type-7 Chip. Adrianna was then sold to a client but rescued after the fall of the Foundation. Deciding to get into dealing Type-7, Adrianna began to sell the drug all over Europe before barely escaping arrest in Madrid. Adrianna turned to Sombra de la Mano for help but before she could escape Madrid she was captured by Scott Dawson. Adrianna now works as Scott's personal assistant for Utopia Holdings.
Personal Information
Current Age: 28
Height: 5'10"
Weight: 125 lbs
Hair Color: Blonde
Eye Color: Blue
Bra Size: 34B
Hypnosis Rating: 1
Current Place of Residence: Caxias Do Sul, BR
Sexual Preference: Men
Relationships
Masters
Fellow Assistants
Appearances
Trivia
Adrianna is based on miss world 2008 Ksenia Sukhinova.
Ad blocker interference detected!
Wikia is a free-to-use site that makes money from advertising. We have a modified experience for viewers using ad blockers

Wikia is not accessible if you've made further modifications. Remove the custom ad blocker rule(s) and the page will load as expected.