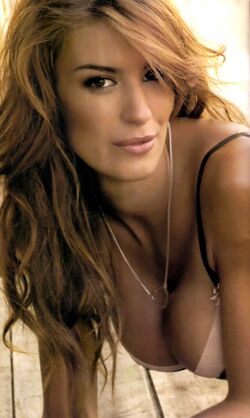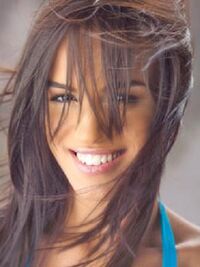 Adina Kapel (born 1985) is a minor character in Clockwork and The IT Files. A super-model from Portugal, Adina was kidnapped by Alexis Sutherland and her Paradise Foundation team, to be sold as a slave thanks to a Type-7 Chip, but Interpol rescued her. Over a year later Adina was kidnapped by Ryoshi Tenzo to be a test subject for a new version of the chip, but later released after the test was complete. Adina works for Alpha Modeling.
Personal Information
Current Age: 24
Height: 5'7"
Weight: 134 lbs
Hair Color: Brunette
Eye Color: Brown
Bra Size: 34C
Hypnosis Rating: 1
Current Place of Residence: Lisbon, PT
Sexual Preference: Women
Relationships
Romances
Appearances
Trivia
Adina is based on model Liliana Queiroz.